Hon. Minister of ICT, Postal and Courier Services, Supa Mandiwanzira has announced that the government has brokered a US$200m loan deal which is set to help Telecel upgrade its network to Long-Term-Evolution (LTE) services and also improve its network coverage across the country.
During his speech at a Telecel event in Harare on Wednesday, Mandiwanzira said the government had already began mobilizing resources to help Telecel upgrade its network infrastructure and start offering new services.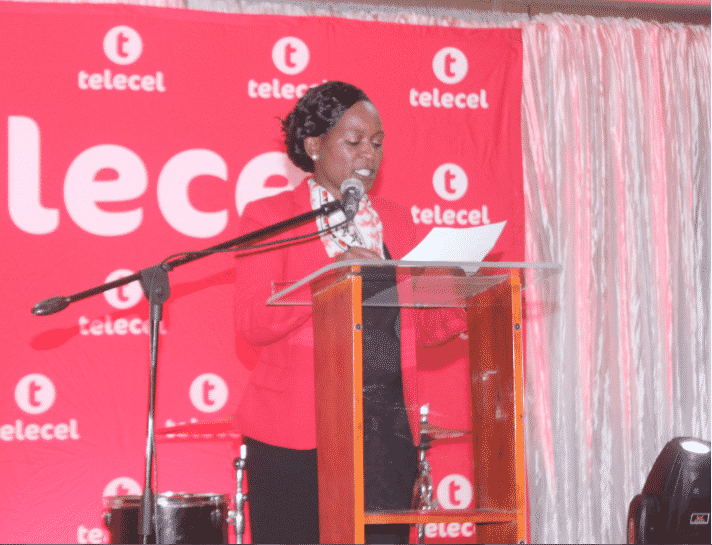 Government already has a 60% shareholding in Telecel after the recent acquisition of the mobile network operator which saw Vimpelcom, the once parent company to Telecel being booted out of the country due to non-compliance issues with the country's regulations.
"At this stage, negotiations and discussions are ongoing with financiers for an investment of over USD 200 million to kick-start the Telecel project.  More details of this funding will be communicated in due course.  This funding will go a long way in ensuring that the Company rolls out new technologies to meet subscriber needs," said the Minister Mandiwanzira. 
He added that "We are all aware that in the past three or so years, Telecel's existence was clouded with uncertainty due to issues to do with licensing, shareholding and non-compliance with the Indigenization and Economic Empowerment Act.  This state of affairs led some into questioning and doubting the Company's future. 
"As a result some of Telecel customers jumped ship during this period of turbulence. However, Telecel has turned a corner and those issues are well behind the vibrant red brand and to assure you that the Company's  future is bright orange.  I am here to proudly declare that the Government, which is the new majority shareholder in Telecel is very keen to support any initiatives that will position the Company as a vibrant, successful and profitable entity."
Mandiwanzira added that the Infrastructure Regulations SI 137 of November 2016 enable infrastructure sharing to limit duplication and gear investment toward product innovation and better customer service in the country and in particular, in underserved and remote areas.
Also speaking at the same function, Telecel CEO Angeline Vere added "Telecel supports this Government's position on infrastructure sharing and even prior to the promulgation of the SI 137 Infrastructure Regulations we were already working with other operators in identifying and sharing infrastructure," said Telecel CEO, Mrs Angeline Vere on the side-lines of the event."
The Battle For Relevance Continues………!!