Join us – in the flesh or in the twittersphere by following the hashtag #USZim – for this exclusive live interview with @SirNige and Ambassador @BruceWharton as he reflects on his time in Zimbabwe that is quickly coming to a close.
Ambassador D. Bruce Wharton served in Zimbabwe first as the Public Affairs Officer in the earlier 2000s, returning in 2012 as President Obama's representative to Zimbabwe, where he has served as Ambassador for the last 3 years. Tune in as we ask him to reflect on that time, the status of U.S.- Zimbabwe relations, and his hopes for the future.
Date: Tuesday, November 3, 2015
Time: 2:30 pm
Venue: @ Moto Republik 3 Allan Wilson Avenue, Greater Avenues area
(Just north of Tongogara off of Mazowe St.)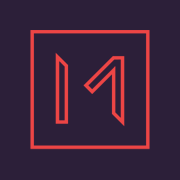 Alternatively you can follow the conversation by following the hashtag #USZim and engage with @263Chat, @USEmbassyHarare, and @MotoRepublik to get your questions answered!