Zimbabwe's Tourism Minister and Africa sole candidate for the position of UNWTO Secretary General post, Walter Mzembi has lost to Georgia's Zurab Pololikashvili in a tightly contested election on Friday.
Mzembi whose chances had earlier been boosted by the withdrawal of the Seychelles candidate, Alain St. Ange emerged the leader in the first round of votes after polling 11 before losing in the second round to Pololikashvili who polled 18 to Zimbabwe's 15.
In the first round, Mzembi was emerged the leader with 11, followed by Georgia 8, Korea 7 and Brazil 5 votes.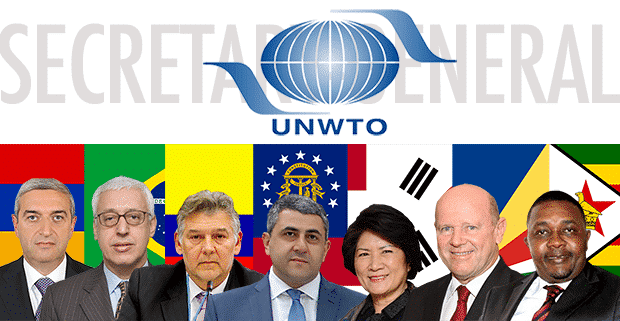 Before his election to the Secretary General position, Pololikashvili served as Resident Representative of Georgia at UNWTO and Ambassador of Georgia to Spain.
Had Mzembi been elected, he would have become Africa's first Secretary General of the influential tourism block.
More details to follow soon…