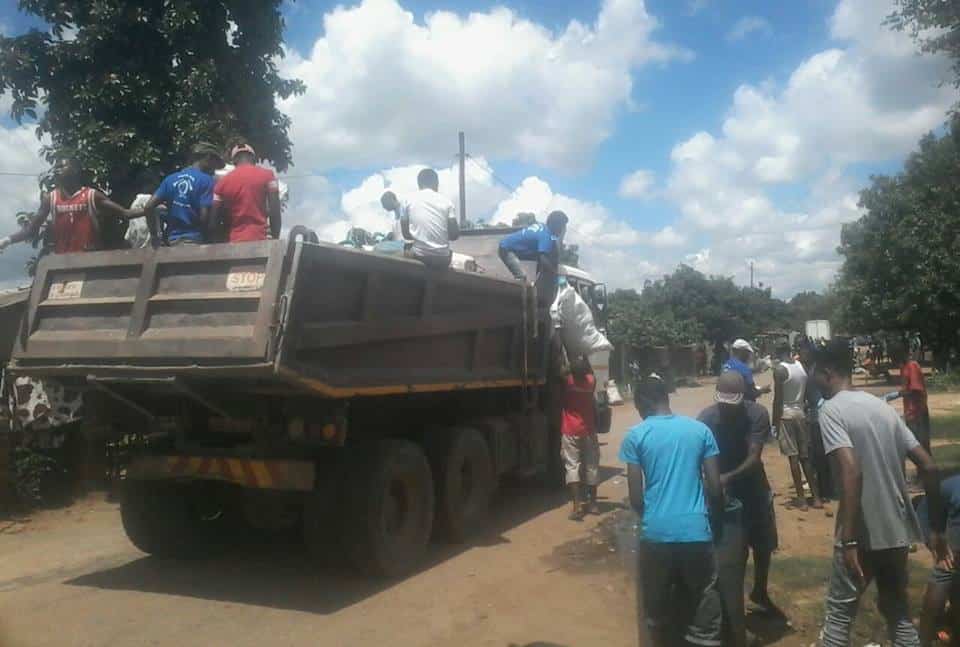 Three Zanu PF youths who assaulted members of Transform Zimbabwe during a clean up campaign in Chitungwiza were yesterday arrested in Chitungwiza appeared in court on Wednesday, though their case could not be heard as the state is still processing medical affidavits.
According to Transform Zimbabwe, the accused, Roronzi Togaraseyi, Blessing Chinyengetere and Anyway Chandaengerwa all from Chitungwiza assaulted people who were involved in a clean up campaign using shovels, racks and brooms belonging to Chitungwiza Municipality, which had been availed to support clean -up campaign.
The peaceful clean up which turned into violence and which left four people injured and admitted at Avenues Clinic.
The three are still at the police station where they are contesting further detention until tomorrow morning when their case is now expected to be heard.
Meanwhile, part of the violence was captured on video which has since been shared on Transform Zimbabwe's social media platforms.