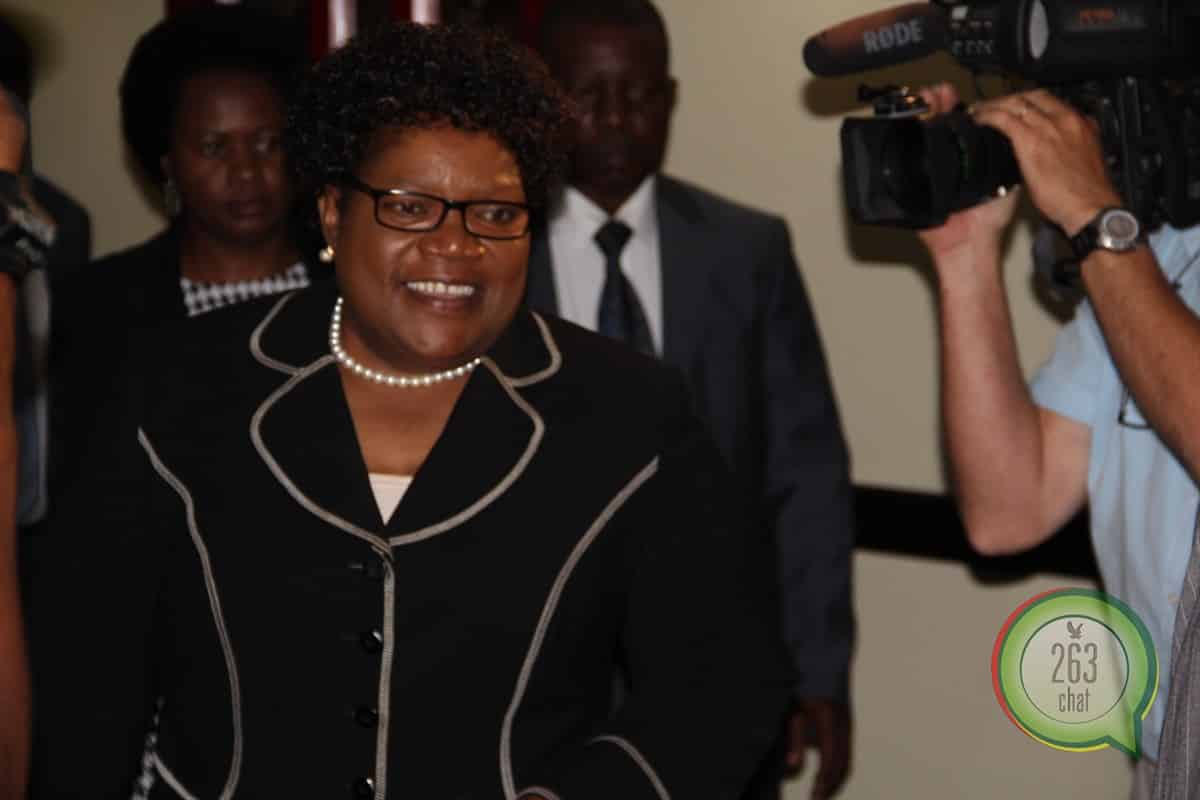 MUTARE– An attempt to address Sakubva residents who had mobbed the embattled Zimbabwe People First leader, Dr Joyce Mujuru at Sakubva bus terminus almost turned nasty as police sought to arrest her for addressing an unsanctioned meeting only for her security details to buy mangoes to avoid arrest.
When Mujuru arrived at Sakubva musika, she started conversing, joking and shaking hands with vendors on her way to the main vegetable market leaving the crowd ululating and chanting her praise.
Zimbabwe Republic Police officers who were following Mujuru's movement arrived on the scene with an unidentified member of the police overheard giving instructions for the former Vice President to be arrested.
In apparent confirmation of her intimate knowledge of the system, Mujuru and her team, started buying fruits from the local vendors, before leaving in huff with an aide holding a plastic of mangoes worth a dollar.
Sources within the party however confirmed that Mujuru was on mission to canvass grassroots support for the hyped grand coalition of opposition parties ahead of 2018 general elections.
"She was here on a internal consultation exercise to hear the sentiments of the grassroots structures over the proposed coalition of opposition parties and the people here are in support of that.
A local member of Mujuru's provincial structure and former Mutare South legislator Shuwa Mudiwa said the former VP was just seeing how the people of Mutare were living.
Mudiwa also said Mujuru addressed party structures at undisclosed venue over a wide ranging issue to deal with stability of the party.
"I cannot say much she (Mujuru) is just meeting the people of Mutare to see how they are leaving and as a mother figure she obviously cares for the people," said Mudiwa.