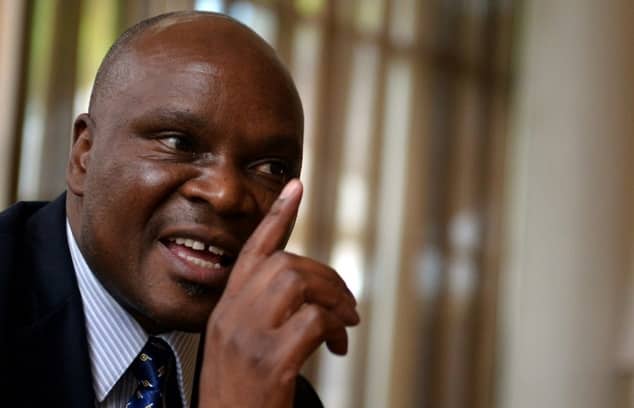 Chrome mining giants, ZIMASCO have surrendered 50% of their mining claims as part of government's effort to promote indigenization, 26Chat has learnt.
Mines and Mining Development Minister, Walter Chidhakwa said government had moved to acquire 50% in ZIMASCO which will be distributed to other players in the chrome sector.
"Government through the Ministry of Mines and Mining Development has been discussing with ZIMASCO and ZIMALLOYS, the modalities for the release of some of their claims. And the conclusion was that 50% of the claims held by ZIMASCO and ZIMALLOYS must be released and made available to other players in the sector to ensure wider inclusion of indigenous players in the chrome sector,
" Government also took note of the need to generate much needed revenue for the fiscus by putting idle claims to use after noting that ZIMASCO and ZIMALLOYS, from their  50 year plans, possessed vast tracks of land they would still have in their possession" said Chidhakwa.
Although ZIMASCO released 21 270Ha, the figure falls 1000ha short of the original 22 270ha which had been earmarked for distribution, a move which Chidhakwa said is being addressed through the ground truthing exercise to ensure that ZIMASCO complies with the agreed relinquishment of 50% of its total chrome claims.
Minister Chidhakwa however, noted that discussions with ZIMALLOYS are still ongoing with a deal likely to be struck soon.
Following the release of chrome mining claims by ZIMASCO to government, and the subsequent gazetting of the entire Great Dyke as a Reserved Area , chrome mining claims can now be accessed by means of Special Grants.
Government will get 5 746ha of the mining claims for future use, while 7000ha will be given to Medium Scale Beneficiation plants and New smelters to support beneficiation and value addition in line with the ZIMASSET program.
A further 10 000ha will be channeled towards the promotion of indigenization and empowerment of marginalized groups and these include special interest groups like War Vets, Women and Youths, according to Chidhakwa.
"Each applicant intending to set up a beneficiation plant and/or smelter will be given a maximum of 20 blocks (500ha) in any of the provinces to ensure wider inclusivity.
"The 10 000ha reserved for small scale miners will see these applicants being allocated a maximum of one block (25ha) in any of the  provinces and there will be 400 beneficiaries on a first come first served basis with due consideration to gender in terms of the Constitution," added Chidhakwa.
Mashonaland Central will receive a large chunk of the mining claims (9 643ha) while Mashonaland West will get 2 390 had with Midland and Masvingo receiving 8 563ha and 674ha respectively.