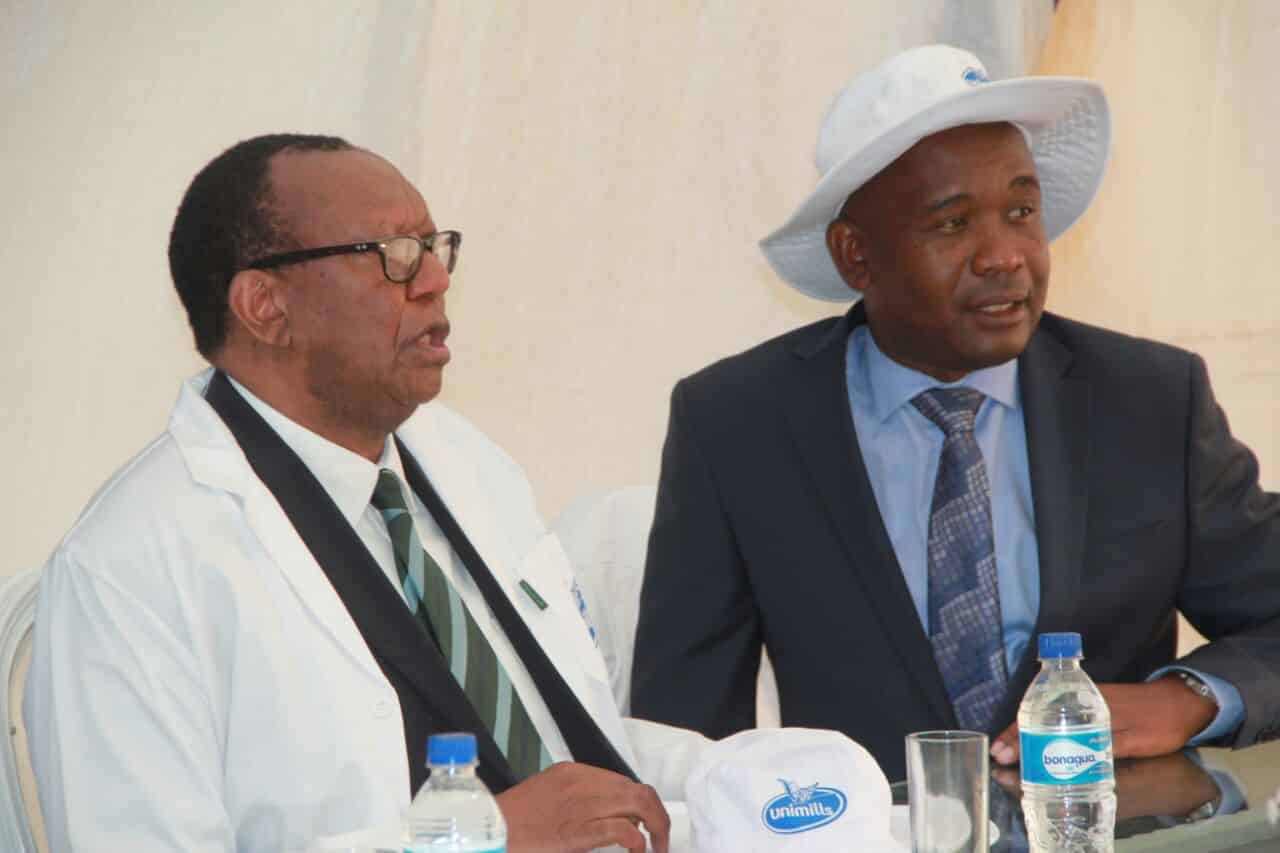 Knives have been drawn against Zanu PF businessman and Grain Milers Association of Zimbabwe (GMAZ) Chairman,Tafadzwa Musarara, ahead of his imminent appointment at the scandal ridden Grain Marketing Board (GMB), insider sources have said.
Musarara, who survived a freaky accident last week, is reported to be a juju target by some senior managers at the parastatal who fear his take-over will scuttle and expose the silo pillaging shenanigans at the perennial loss making parastatal.
"The $80M funds availed by government last year for buying maize and wheat was abused by some senior  managers (names supplied) who took advantage of the high gazetted prices meant for local farmers to buy imported maize and wheat without going to tender. Unless a grain expect looks at the transaction, a forensic auditor may not pick it as stocks will be balancing with payments made. This is causing these guys sleepless nights," said the official.
GMB, which is on sanctions list of both European Union and United States of America, is reported to have bought more  "local" stocks of wheat than what was  actually counted by Agritex as grown by local farmers in the past two years. The state is believed to have been prejudiced millions of dollars. If discovered, it means lengthy jail terms for perpetrators.
"So these senior managers have been visiting a number of n'angas in Chipinge  (names supplied) since 2015 when the recruitment of General Manager started wanting one of them to be appointed but he failed to qualify to be shortlisted by the GMB board. They now fear that if this Musarara comes in, a lot will be exposed during handover take over since he is a grain expert who knows the ins and out of silo operations," the source alleged.
"The current board of directors have no confidence in the current management. The chairman of the board and his vice are now camped here full time. This has never happened and it shows lack of confidence in management.
"Some N'angas now frequent offices here during the night. Whatever they are doing, I think they are determined to maim and kill in pursuit of their mission because their clients feel that the end is nigh. If ever Musarara don't die now and gets appointed, he will need divine intervention to win this fight," said the GMB  staffer .
A string of misfortunes have befallen Musarara in the past months. Among others, he is reported to have been robbed in Sandton South Africa on 30 December last year.
In January this year the GMAZ boss had three near misses when he was travelling by road to Bulawayo for the Vice President Emerson Mnangagwa tour of milling companies.
Unexplained road accidents have been the hall mark of eliminating opponents in Zanu PF with many of its slain members having met their maker that way.
Last week Musarara's SUV Mercedes Benz was wrecked after he had had an accident along Enterprise road in Harare and the case was reported at Highlands Police station.
Contacted for comment Musarara confirmed the weekend road accident and watered down the GMB assassination plots.
"Robberies and car accidents can happen to anyone that's why all cars and goods are insured. The rest of what you are telling me is news to me and sound fictitious," he said.
Musarara was last year interviewed by the GMB board alongside former Cotton Company of Zimbabwe managing director, David Mashingaidze, Tobacco Research Board chairperson, Millicent Mombeshora, and Agricultural Marketing Authority Chief Executive, Rockie Mutenha.
The Zanu PF apologist and  businessman has already been cleared by the dreaded Central Intelligence Organization, the Zimbabwe Military Intelligence and the Police as the most suitable candidate for the top GMB post because of his vast experience in the grain industry.