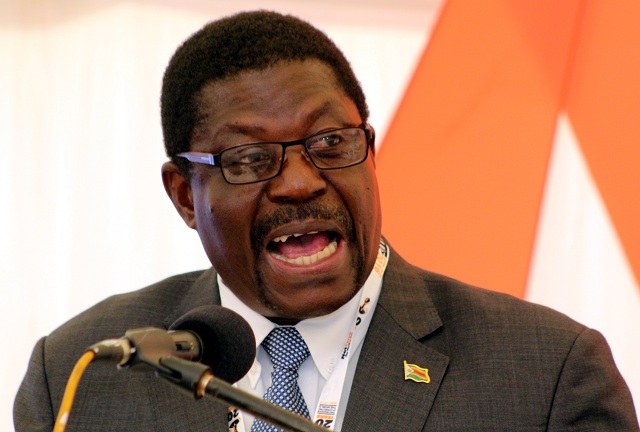 Government of Zimbabwe has expressed its commitment to revitalize local industries that were affected by the harsh economic environment that has resulted in most of them either closing or downsizing operations.
Officiating at the belated African Industrialization Day in Harare on Monday, Industry and Commerce Minister, Mike Bimha said government is formulating policies to retool and equip industries with relevant equipment to boost production.
"Rapid industrialization is key in economic growth as it creates employment and thus empowering our people.  The forecast is that there is no economic growth that will be experienced in the whole region without industrialization," said Bimha.
He added that government is in the process of crafting policies that will promote industrialization and special attention will be given to revamp industries which collapsed due to the economic meltdown.
"It is against this background that the Zimbabwean government has committed itself in trying to revamp our industries which have been lying idol over the past years largely due to the economic turmoil that the country has experienced since the turn of the millennium," said Minister Bimha, adding that a growth implementation agenda that spearheads industrialization will go a long way in recapitalizing the country's industries.
He called for adoption of an agro-based industrialization considering that agriculture generates four times employment for the country.
Bimha hinted that government is engaging financial institutions to acquire lines of credit to retool industries and establish new industries.
Ministry of Industry and Commerce has partnered with the Ministry of Higher and Tertiary Education as well as the Ministry of State for Liaising on Psychomotor Activities in Education in an effort to come up with graduates with critical skills needed to develop industries.
"Technology is evolving hence we need to capitalize on that in our tertiary and vocational training institutions by developing graduates with necessary skills needed to boost our industrial sector.
"We want those graduates to come out of their training institutions with relevant knowledge key to the development of industries," said Bimha.
United Nations Industrial Development Organization Director General, Li Yong said foreign direct investment is essential for the growth of industries in Africa and underscored the need to prioritize small to medium enterprises in order to improve economic growth.