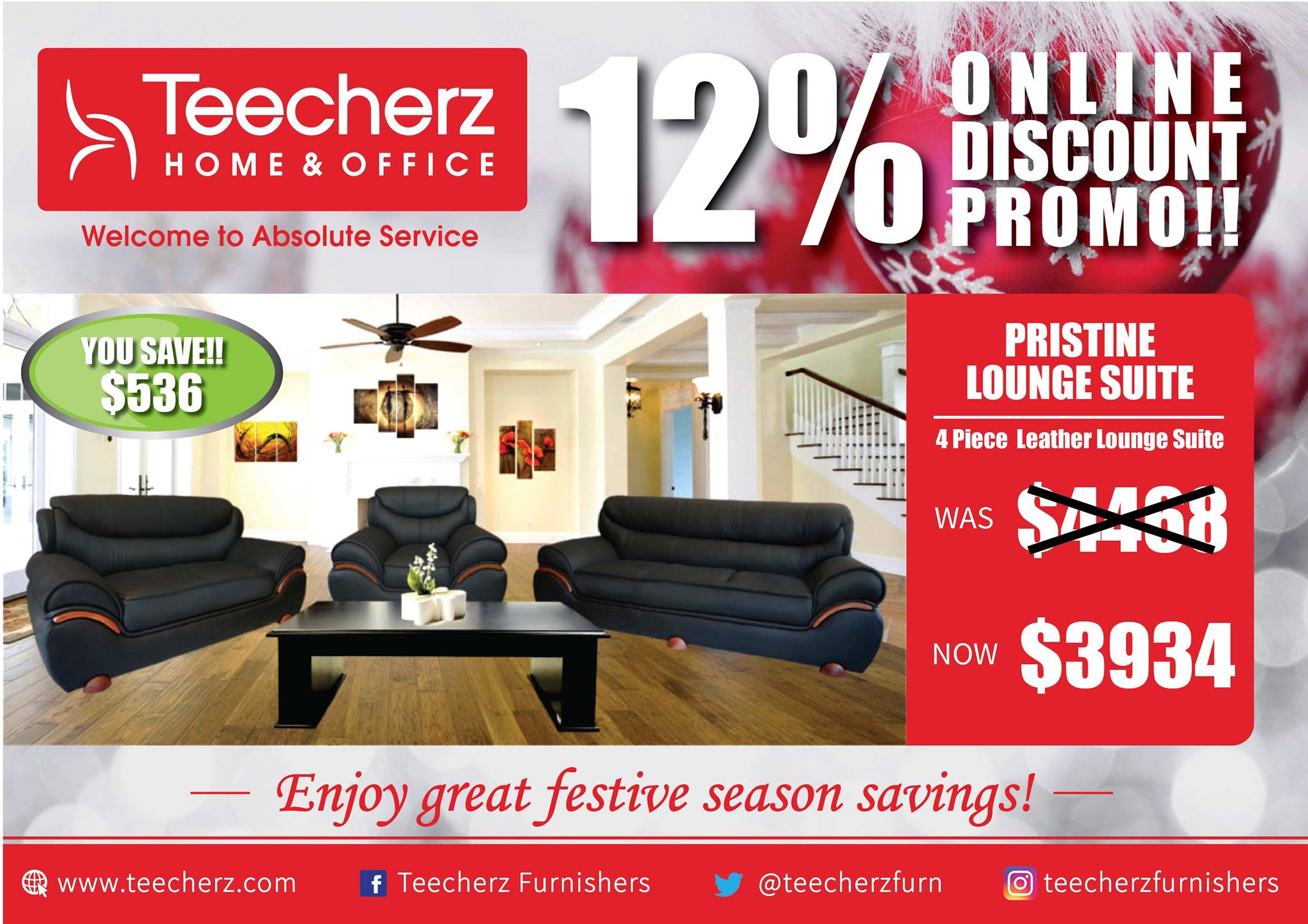 Teecherz Home and Office, the leading furniture manufacturer and retailer in Zimbabwe is offering huge discounts on its premium quality products.
For Zimbabweans looking for cost effective furniture, Teecherz has announced their recent sales offers assuring massive discounts on a wide variety of products.
"We are glad to declare that presently we are extending grand rebate offers on our authentic and already affordable furniture for both online and offline clients. You can enjoy savings of up to $580 or  more from our present discount program", said Emmah Chishakwe, the company Operations Manager.
Chishakwe said this initiative is meant to reward customers.
"We have seen that it is wise to for us to reward our customers by giving them incredible discounts with the online community receiving 12% while the offline community gets 10% upon settling the full amount at once," she said.
Teecherz Home and Office solely focuses on providing the clients with authentic, quality and durable furniture contrary to what its competitors offer.
According Chishakwe, Teecherz Home and Office sells a wide range of products that include Lounge suites, coffee tables, stools, dining room suites, wardrobes among other things that are manufactured at the company's Harare based factory.
Speaking about the affordability quotient of their products, Chishakwe said, "We always strive to deliver our customers with high end and cheap priced products. As our products are all factory direct you are assured of highly affordable rates which are way cheaper in comparison to our competitors".
Most of the products we manufacture here are appealing thanks to our exceptional workmanship", she said.