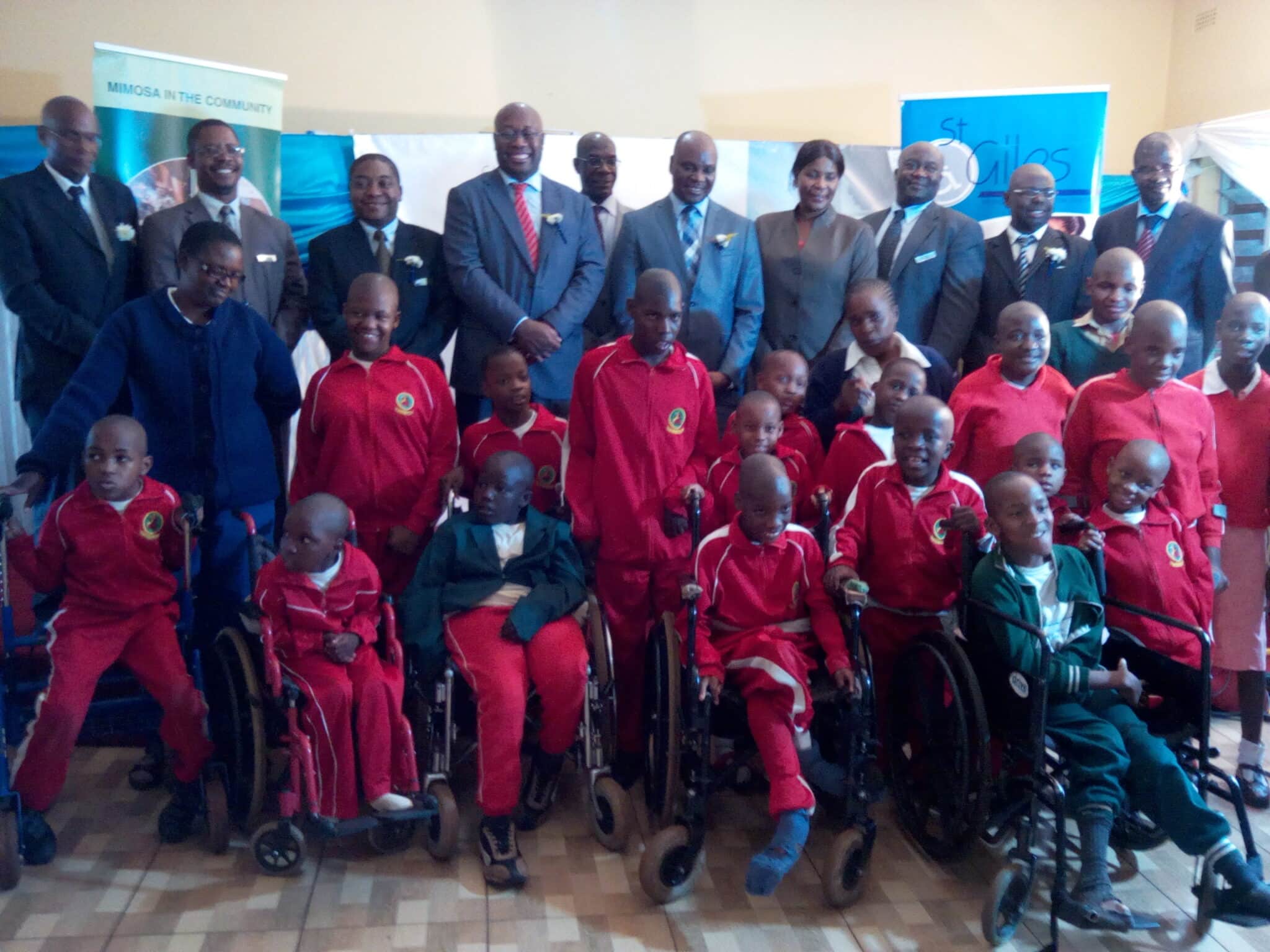 St Giles Medical Rehabilitation Centre got an early Christmas present after receiving a consortium of goods worth more US$2, 5 million from Mimosa Mining Company.
Mimosa has since July this year donated an assortment of vehicles including two buses, two ambulances, two other vehicles and a $70 000 cash donation towards school fees for children living at the centre.
The company has also paid for infrastructure renovations at the institution as well as purchasing new therapy equipment for most departments at the center including heavy duty laundry machines, water tanks, pipes and pumps to improve the water situation.
In his acceptance speech, St Giles' Board Chairman Mr. Misheck Mubvumbi paid homage to the Platinum Mining Company for its efforts in making sure that the underprivileged are well catered for.
"We are grateful for such initiatives that Mimosa has taken to donate towards the improvement of the nation's health delivery system through St Giles. I believe the donations are coming at the right time when the government is facing challenges in keeping up with the growing demands of the health sector in most of its public health facilities and other health institutions," he said.
Mimosa Mining Company Executive Chairman Mr. Winston Chitando said the donation was part of the company's efforts in changing the lives of those that need rehabilitation.
"We are proud to be handing over the projects that we have presided over to the institution. The journey has been long, yet significantly rewarding, as our efforts have been instrumental in changing the fortunes of many of those who have found themselves in need of rehabilitation,"
He added that the dire economic situation was hampering the service delivery of such institutions as St Giles hence the generous gesture.
Guest of Honor at the handover ceremony, Minister of Mines and Mining Development, Walter Chidhakwa said by investing in the health sector, Mimosa is contributing to the economic development of the nation as a healthy nation is a wealthy nation.
Minister Chidhakwa added that government is ready to partner with companies that have a desire to share its proceeds of its operation with the community and said the companies should approach government in matter regarding policies.